By Kimberly Beauchamp, ND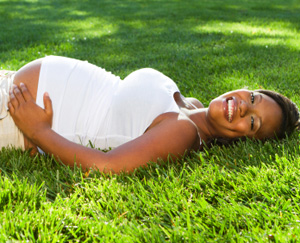 Fatty acids in formula improved measures of executive function, IQ, and verbal skills in five and six year olds
Babies who are given formula supplemented with fatty acids including DHA (docosahexaenoic acid) and ARA (arachidonic acid) do better on verbal and executive function tests as they approach school age, reports a study in the American Journal of Clinical Nutrition.
Baby's first food
Breast milk contains an ideal proportion of fats, carbohydrates, and protein, as well as a full complement of disease-fighting antibodies and other compounds that aid in healthy infant development.
But breast-feeding isn't an option for everyone, and researchers have been working on developing formulas that resemble breast milk as closely as possible to help offer these health benefits to bottle-fed babies.
Some research has focused on the role that fatty acids found in breast milk play in the developing brain. Both DHA and ARA promote babies' healthy brain and eye development, and ARA serves as a precursor for many hormone-like substances in the body.
Fatty acids go the distance
While several studies have confirmed fatty acids' beneficial actions on infant neurological development, less is known about their long-term effects on thinking (cognition). To help fill this information gap, researchers from the University of Kansas followed 81 children who'd been given formula containing varying percentages (0.32%, 0.64%, or 0.94% of total fatty acids) of DHA and 0.64% ARA, or formula with no added fatty acids for their first year of life. The children were tested on different measures of thinking and verbal skills every six months from age 18 months to age six. Here's what the results showed:
Fatty acids didn't seem to affect language skills or other cognitive function at 18 months.
Fatty acid supplementation significantly improved several measures of executive function (organization and regulation needed to perform tasks), IQ, and verbal skills at ages five and six years.
The highest DHA dosage didn't seem to provide greater benefit than the two lower dosages.
DHA levels in breast milk vary widely throughout the world and are largely influenced by a mother's diet. In countries with a lot of seafood consumption, for example, the percentage of DHA in breast milk may be as high as 2.76%.
US manufacturers started supplementing infant formulas with DHA and ARA in 2002, while some other countries added them much earlier. Based on the average fatty acid content occurring naturally in breast milk, infant formulas typically contain between 0.2% and 0.4% ARA and 0.35% to 0.7% ARA.
(Am J Clin Nutr 2013;98:403–12)
There is a lot more to cover to improve and restore your health.  So, if you would like your own nutritionist, health coach and personal trainer you can get it all in our  Wellness Solution Program.  To learn more about The Wellness Solution click on the link.
P.S.
Be sure to join our community on Facebook here:
Wellness Solution Facebook Page for free health and wellness news and updates.
Dr Daniel Lonquist and Dr Greg Haitz
Wellness Solutions, LLC